For that extra reassurance, the owners/managers of Catshack reside on the property, ensuring that care and attention is always available.  Your resident carers, Nik & Simon, are the primary providers of all services and Catshack is a member of the Pet Industry Association of Australia (PIAA).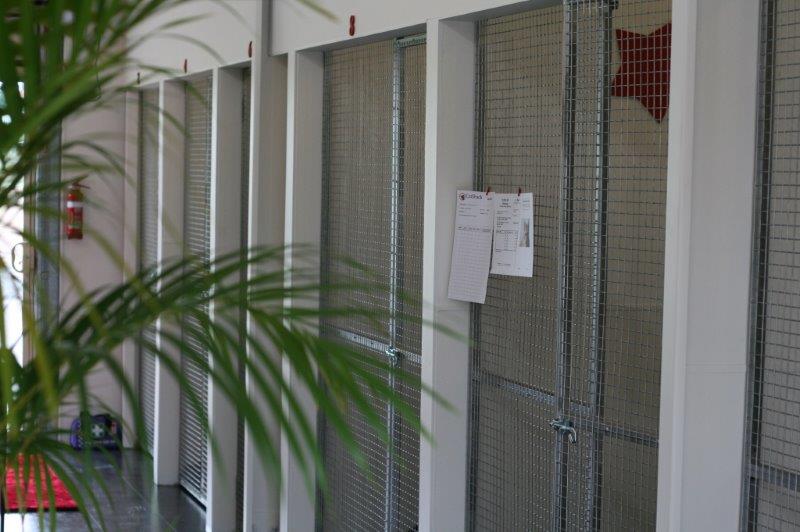 Our accommodation features:
Climate control for year-round comfort;
All rooms are walk-in and range from smaller rooms (perfect for that one, shy moggy) to large rooms for those families of felines who like to hang out together;
Use of pheromone therapy (vet recommended) to minimise stress and anxiety and to expedite the settling in period;
Rigorous cleaning regimes using F10 products to ensure no cross-contamination;
Calming music;
Night lights for those of us a little scared of the dark;
Individual outdoor enclosures with soft (artificial) grass and furniture for sun-bathing and fresh air (accessed via lockable cat doors);
Opening windows (complete with cat-proof fly wire!);
Multi-level cat trees and other fun cat toys;
Brushing, pets, cuddles and loads of love – all included at no additional cost!
Email updates, Facebook posts and text messages can be provided to reassure our human family members that all is well! *This is generally done mid-week and again over the weekend.
We take extra care to ensure that the appropriate room is selected for your family member when they board with us…..for example, Maine Coons are housed in our family rooms even if on their own as we acknowledge that extra space is required for these big puss cats!  Our senior citizens or those with little fur (that would be our Sphynx guests!) are accommodated in the upstairs wing where it is always that little bit warmer!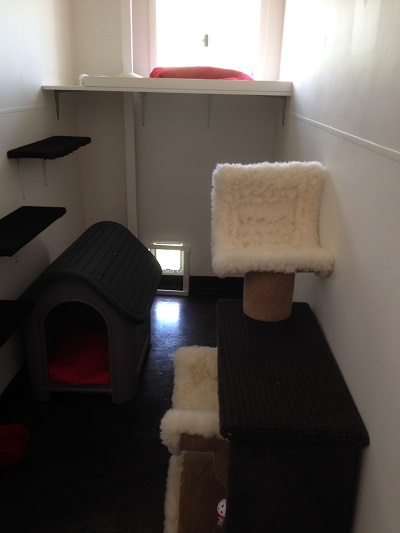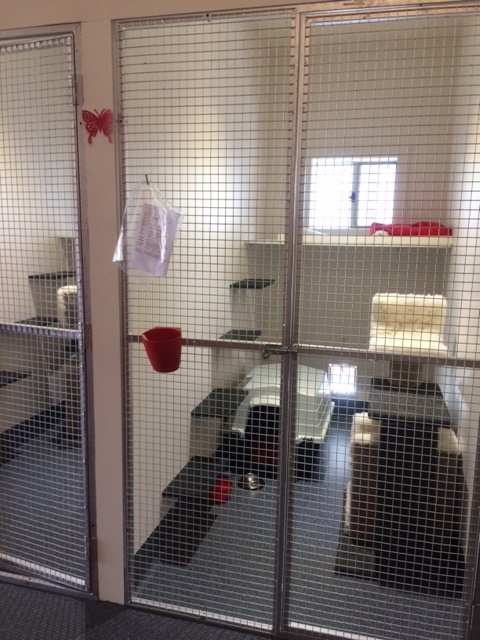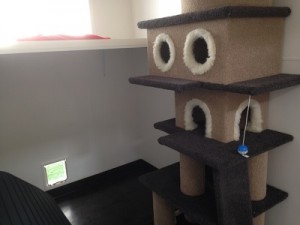 Arrival and Departure
We respectfully request that all cats arrive and depart in a suitable cat carrier.  These can be stored at Catshack throughout the boarding period.
Please book early to avoid disappointment!